Dinner for Two is locally owned Restaurant in the heart of Santa Fe for the last Twenty years. What defines Dinner for Two is Great food and service in a fun environment, Our Emphasis on Fun and amazing Cocktails made Dinner for Two a standout on the Santa Fe Restaurant scene. We are Known for the finest steaks in New Mexico. Fantastic marbling, well-seasoned and charred on a white-hot Grill for our signature flavor.
New Arrangements for Parking is on Water street across from Mille
We are located in downtown Santa Fe at the southwest corner of San Francisco and Guadalupe Street, convenient to the Plaza and downtown hotels. Parking is at meters on water street and Alameda.  Also, Sandoval parking Garage 1 block away for validated parking
We have instituted a 2-hour time allotment per table for dinning. We have done this, so we may be better able to predict timing for your reservation. So, to minimize wait time.
Please Note, Table side preparations are only in the Dining room only. They are not available on the patio.  when you make a reservation, please take this into consideration.
Happy Hours 4 -6:00 pm
Dinner From 4-9 Wednesday and Sunday
Dinner From 4-10 Thursday, Friday, and Saturday
Brunch Saturday and Sunday from 11-2pm
 The Patio Closes October 23
click the menu tab for more information
Celebrating our 20th Anniversary! We have Added a Dog Friendly Patio
Click here for the happy hour menu.
Click here for the Menu and Cocktail list.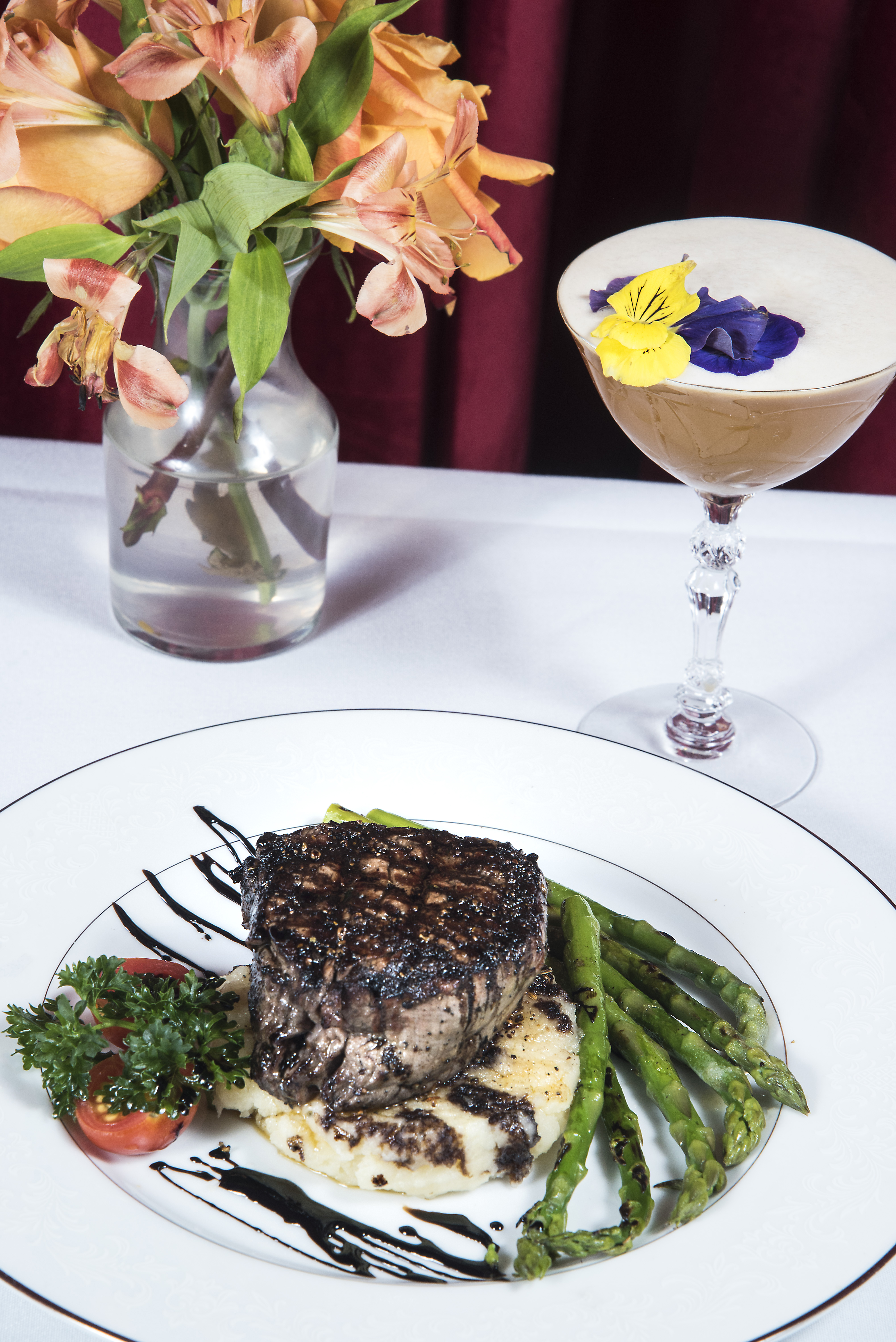 Congratulations to our Crew At Dinner For Two! 
Congratulations ton Chef Rony Gutierrez He Has Been Nominated For Best Chef in New Mexico By the New Mexico Restaurant Association 2021
We Were Just Named Best Steak House in New Mexico! by Travel and Leisure Magazine

Also, we have just been nominated Best Happy Hour, Best Cocktail, Best Bartender, and Best Fine Dinning by The Reporter Santa Fe 2022
 Best soup in Santa Fe at the 2018 Souper Bowl!  
 Try our Signature Love Bubble Cocktail it's a interactive Margarita made with Passion Fruit Juice Cherry Bitters and Patron Tequila Topped with a smoke Bubble that you pop when your drink arrives.  Our bartenders are on the cutting edge of mixology, if you like a perfect Manhattan or something different like a Paper Plane, they can take care of you.
Come join us on our patio! People and Friendly pets are invited.

Reservations are Encouraged, We try to take care of our loyal customers but reservations ensure a table.  Walk-ins are welcome at the Patio Bar if Available
  Happy Hour Appetizers $7 to $9 House margaritas, Cocktails, and Wine by the glass Every day, Saturday and Sunday included.
We specialize in table side service.  Our Caesar Salad is the best!  House Made Croutons, fresh pastured eggs from our farm, and created for you.  Chateaubriand and Bananas Fosters prepared table side make the complete luxurious meal.
Checkout Our Weekly Specials; 
 Thursday Smoked Prime Rib 10 Oz $28.95
 Happy hour every day from 4 until 6:00

Best Value In Downtown Santa Fe!
Our Menu includes Soups, Salads, and quite a list of Entrees.  We also have an extensive Appetizer Menu that is perfect for experimenting with new treats and sharing tastes with a dining partner.  Appetizers, First Courses, Entrees, and Desserts are all part of this adventurous menu.
Dinner for Two has won Wine Spectator's Award of Excellence for the past 14 years for its Wine List that encompasses wines from around the world to complement a menu that will satisfy everyone in your party.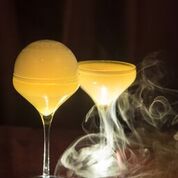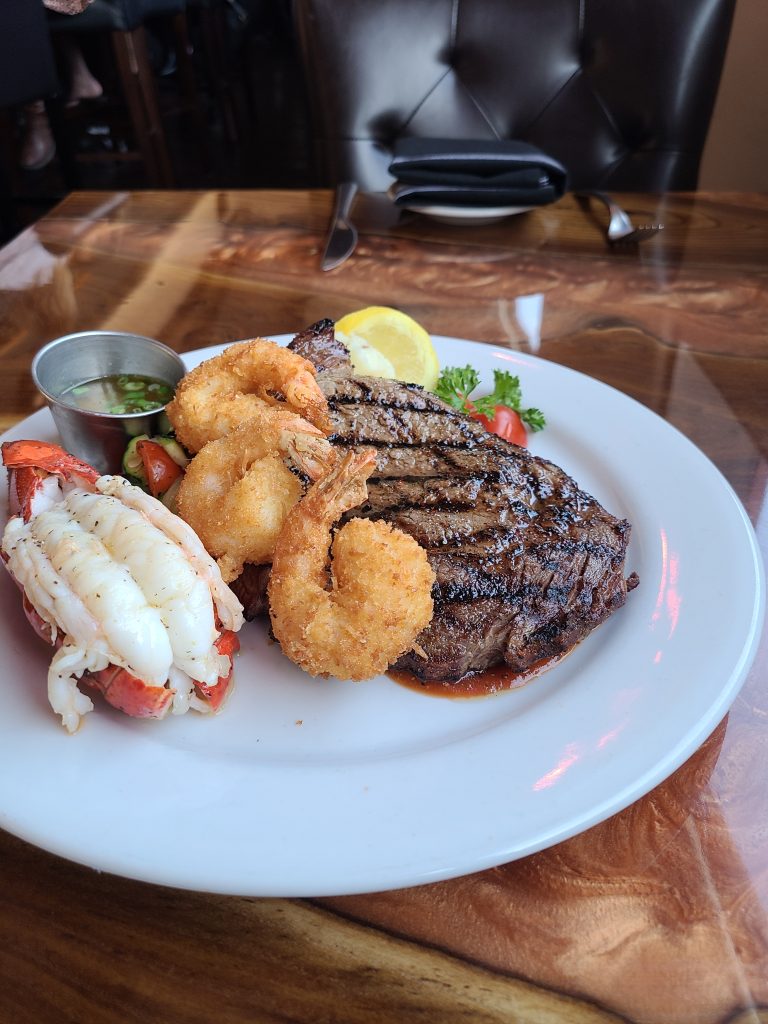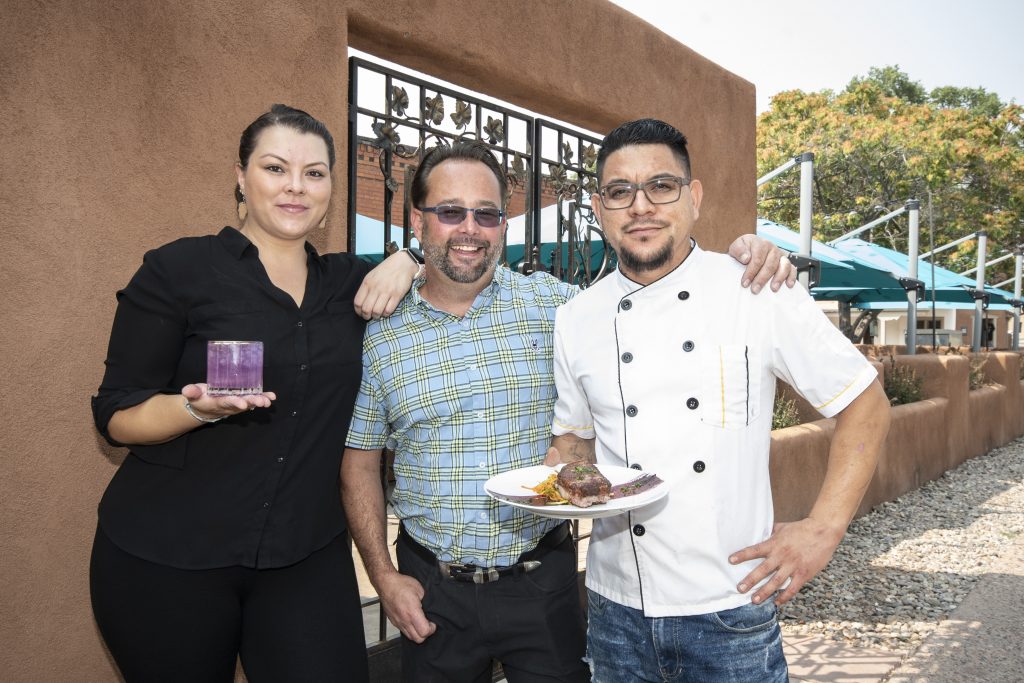 Chef Rony Bartender Katie And Owner Andy "Mayors of Flavor Town"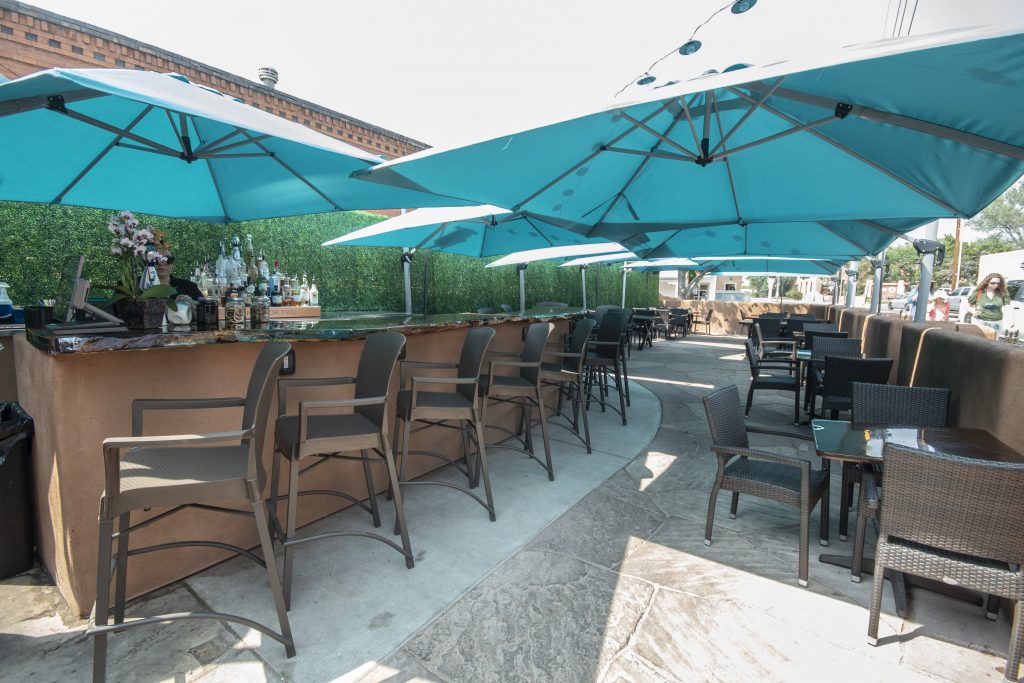 Our Newly Added Patio! join us for some FUN!